At Conlog, we view product delivery as just the beginning of a long-term relationship with customers. Robust training, maintenance, support and end-of-life services underpin our comprehensive approach.
At Conlog, we see our relationship with our customers as a lasting partnership. We're not just about delivering high-quality products; we're equally dedicated to providing excellent after-sales service, including comprehensive maintenance, support, and training packages.
Once a product is delivered, our clients receive all necessary documentation covering its usage, care, and maintenance procedures. We're passionate about ensuring our products receive the best possible care during their service lives and that those operating them are fully trained for optimal product utilisation.
Training
There is no standard training syllabus for a Conlog product. Each product will have its own customised training system according to the customer's needs.
Before training is delivered, Conlog specialists will assess the product and the customer's needs, and then design a training syllabus around these. Either the company can provide instructors or instead can train the customer's personnel to this end.
In conjunction with the client, Conlog will continue to assess training processes and syllabi throughout the product's life to ensure these meet the customer's needs. This process can encompass the provision of new training materials and/or refresher courses.
Maintenance
Despite our commitment to superior design and construction standards, regular maintenance is a prerequisite for our products to deliver their best performance. At times, repairs may be necessary. To meet these needs, Conlog offers a 24-hour hotline for immediate advice and assistance.
We can dispatch our own personnel for on-site repairs or maintenance, whether at the client's premises or in the field. Our experts are adept at working in a variety of challenging environments. Emphasizing preventive maintenance, we perform regular analyses of product health and usage, helping to foresee potential issues and address them proactively.
This helps anticipate potential problems and remedy these before they occur. Such approaches also help reduce maintenance costs. In some incidences, it may be more efficient to modernise or replace a particular system within a specific product to reduce the possibility of technical challenges, or to eliminate obsolescence.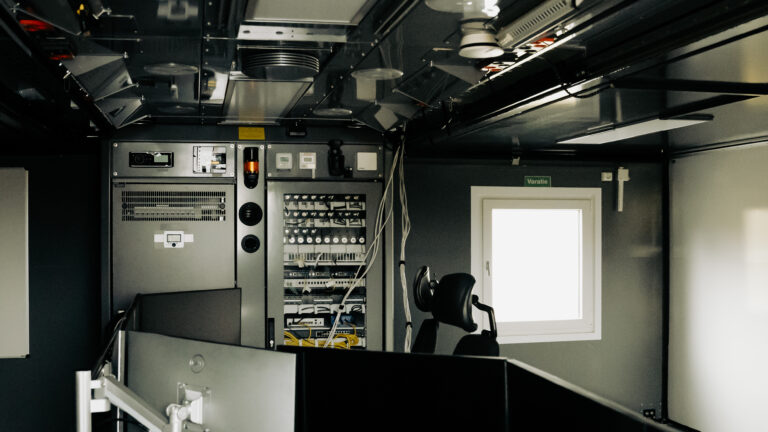 The modular design of Conlog's products helps greatly in this regard. It is easy to swap out old or obsolescent systems and components and replace them with new ones.
Ensuring an adequate supply of spare parts is integral to ensuring that the company's products work in a safe and efficient manner throughout their lives. Conlog maintains a comprehensive inventory of spare parts that can be delivered to customers rapidly as and when needed.
The company manufactures spare parts for its products in-house, and procures parts from third-party suppliers when needed in a rapid, cost-effective manner. Conlog can also warehouse spare parts and full products for customers.
This can include securely storing products which may have classified or secret systems. As many of Conlog's products are container-based, the company provides a suite of container-handling equipment for customers.
End-of-Life Services
Conlog designs its products to last as long as possible, but inevitably, there will come a time when these must be retired. The company provides product decommissioning services, including the safe and efficient disposal of the materials, systems and equipment within our products.
This ensures our products and their constituent parts do not present a hazard to people or the environment. Where possible, we will recycle as much of a product as possible.