Conlog Oy – a forerunner in security
Conlog was established in 1990 in Ylikiiminki, Oulu in northern Finland. Through years of determined growth and emphasis on tailored custom solutions, we grew into an agile and trusted system engineer and integrator, partnering with major global defence primes. Since 2018 Conlog Oy has been part of the Swedish System Engineering Solutions 37 AB (SES37).
Throughout 30 years of history, Conlog has focused on developing and manufacturing special purpose modular containers and vehicles, in close cooperation with the various branches of the Finnish Defence Forces. Our main products include mobile and movable solutions that require tailormade engineering and realization. We have always strived to create the right solution for our cients, innovating our own modular systems or incorporating those of our partners. No job has ever been too complicated for our experienced engineers.
Conlog is headquartered in Oulu, a major technology hub in Finland and the home of numerous technological innovations.

Ritek AS
Providing Heavy Vehicle maintenance and mid-life upgrading services for civilian and defence markets.
www.ritek.no
New Pac Safety AB
Providing personal protection solutions against CBRN threats for military and civilian security.
www.newpac.se
SES Integration AB
Providing heavy vehicle maintenance- and mid-life upgrade services, mobile protected shelters and integration services.
CONLOG's main focus is the Finnish Security and Defence market.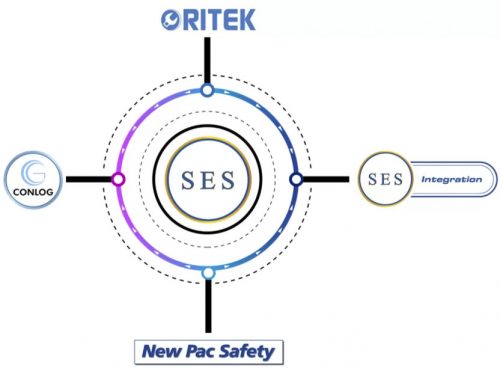 SES Group provides Conlog with a strong network of senior advisors with decades of experience in the global defence industry, facilitating international deals and partnerships. SES Group's ultimate beneficial owner is Svedulf Fastighets AB, which provides long term strategic development and financial support.